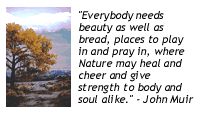 To Contact Us:
Phone: 1-877-570-9670
[email protected]
6917 N. Campbell Road
Las Vegas, NV 89149
Privacy Statement




Link from your website to
SIERRA OUTDOOR GUIDES
add a hyperlink to
www.sierraguides.com


Sierra Outdoor Guides publishes more than 30 guidebooks and maps detailing the Eastern Sierra Nevada region of California. For many years these guides were sold in the towns along Highway 395 in the Eastern Sierra, and through mail order. They are now available for the first time on the Internet.
All of the guides are greatly detailed and show trails, camps, streams and lakes that some of the newer maps do not have. The majority of our guides are in large format (8.5″ X 11″) with soft cover for easy folding and carrying in your back pack, knapsack or back-pocket. A few are published for easy carry in your pocket or tackle box in a booklet format (5.5″ X 8″).
In the coming year, we plan to offer most of our books as e-books. This will allow our readers to download and read their selection immediately.
     Charles Taliaferro, the author of many of these guides, lived in the Eastern Sierra of California for many years.  He obtained a Special Use Permit from the United States Forest Service (Inyo National Forest) and the National Park Service to operate a trailhead shuttle and guide service out of Olancha, Lone Pine, Big Pine, Bishop, Mammoth Lakes, Lee Vining, Bridgeport, and Sequoia, Kings Canyon and Yosemite National Parks.
     
     Taliaferro had the opportunity of a lifetime to hit all the roadsides, trails, lakes and streams in the Sierra.  In addition, he operated a movie location service, working with many of Hollywood's production companies and stars.

     A writer, Taliaferro soon started to record his adventures and penned guides about the outdoor recreational opportunities in the Sierras, with a special emphasis on the Eastern Sierra, Owens Valley and Death Valley.  An avid fly fisherman, hiker and camper, he soon plied his writing talents to other areas in California, Nevada and Texas.

     Michael Sommermeyer, a native of Bishop, Calif., purchased the company in 1998. A writer and former television journalist, he has written two outdoor books of his own and is working on another.  His latest book is Crowley Lake & Owens River Fishing, sold online here and soon at many bookstores in Southern California.
Order YOUR guides NOW!