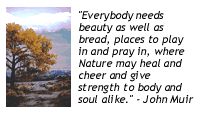 To Contact Us:
Phone: 1-877-570-9670
[email protected]
6917 N. Campbell Road
Las Vegas, NV 89149
Privacy Statement
where to get a fake rolex





CROWLEY LAKE & OWENS RIVER FISHING — $7.95
This guidebook is your complete reference for fishing, catching and landing trout and Sacramento perch at the Eastern Sierra's premier recreation reservoir – Crowley Lake near Mammoth Lakes. Describes how to fish the lake, points out the perfect fishing spots and details where to camp and stay.
Order Now!
EASTERN SIERRA FISHING GUIDE — $8.95
Rated number one by Western Outdoor News and featured in Recreation Lakes of California. Includes a number of fishing "hot spots." The book starts below Lone Pine and works towards Topaz Lake in Nevada. Accurately describes 70 specific fishing locations.
Order Now!


EASTERN SIERRA CAMPING GUIDE — $8.95
This guide goes into great detail the 129 public and private campgrounds; the facilities available, what to see, what to do. Completely updated with new information on fishing, hiking and other activities. Camping Illustrated magazine said "This guide is the best for camping the Eastern Sierra. No other guide is as detailed."
Order Now!
MOUNT WHITNEY HIKING GUIDE — $8.95 Maps of the routes, trailhead and camping information, history of the highest peak in the contiguous United States. Did you know that Mount Whitney was at one time a U.S. Army base? This guide is a must if you want to reach the summit in comfort and safety. This guide was used by Hulda Crooks and General Chuck Yeager. Jan and Jerry Kisker sold thousands of these guides at the Whitney Portal Store when they had it. In the 80's and early 90's the Marines at Pickle Meadows (northeast of Bridgeport on State Route 108), at the Mountain Warfare Training Center gave each trainee a copy of this guide. Graduates were required to run up to the summit of Mount Whitney in full battle dress (with their weapons) and run back down.

Order Now!
Many More Guides Detailing Ghost Towns, Sierra Hiking Trails, Jeep Trails, Death Valley and National Parks can be found here.
Order YOUR guides NOW!